Message From VANA President Adrienne Hartgerink, DNP, CRNA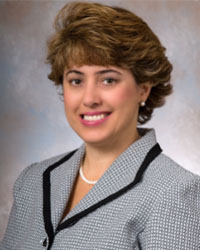 By Adrienne Hartgerink, VANA President
Greetings Virginia CRNAs and SRNAs. I hope everyone is having a fantastic summer. It is hard to believe this will be my last message to you as VANA President. Time sure has flown by. Although we have not had significant legislation this year, we have had a very eventful time of working with other APRN groups, legislative and strategic planning, building our PAC and getting our infrastructure ready for this upcoming year. There are a lot of exciting things on the horizon for VANA! In the coming months you will continue to see more from our fabulous new PR team featuring stories about the great work Virginia CRNAs do every day. We will be asking you for your stories, letters, visits to legislators and more as we work to improve the practice environment here in Virginia so stay tuned. 
I would like to thank my fabulous board of directors, committee chairs, committee members and student volunteers who worked so hard this year to continue to move VANA forward. I have been so proud to work with so many outstanding people who sacrifice their time for the better of us all. We have elected a very capable incoming board that will take over 1 August and I am sure they will be just as fabulous. President-Elect Meredith Joyner and I have worked very closely together all year and I have no doubt she is the right person at the right time to lead VANA.  As we transition to the new leadership, we will be looking for committee members as well as micro-volunteers and we would love to have you get involved. If you would like to be a part of this outstanding group, there is still time to RSVP to the leadership transition meeting happening in Richmond on July 30th. If you cannot attend the transition but still want to be involved just shoot me an email at ahartgerink@me.com and I will be glad to get you plugged in to something that interests you. 
I will leave you with this quote to ponder by Carey Lohrenz. "Most people do not want to be part of the process; they just want to be part of the outcome. But the process is where you figure out who is worth being part of the outcome."  I believe each of you are worth being part of the outcome and I hope when the time comes you will be part of the process as well. Every small contribution in money, time or both will be a significant piece of the puzzle that in the end will hopefully form a beautiful picture. All my best to each of you. Thanks for trusting me to lead this association. It has been an honor to serve you. 
---